Studio Sundays is my time to create. To dream up an idea, gather supplies and play with new materials.
Sometimes it's a solo exploration, sometimes I learn new techniques from a friend, or I gather a group to try something new.
Enjoy some of my creations.
Brass Air Plant Holders
Working with brass, solder, and heat. Grinding, bending, and polishing. My brass air plant holders were born.
I love the smell of tomato vine and basil. Amber, leather, and earth. Lavender, honey and salt. Candles are always burning in my apartment or at work. But it's a habit, and like all habits, they get a bit costly. So I ordered up a bunch of supplies, I played with oils and played with concrete, experimented with scents and molds. Concrete was mixed and rested, wax was heated and cooled, my concrete candles took shape. Now they're all over my house and I'm happy every time I walk into the apartment and my favorite scents are there to greet me.
Concrete coasters with pigment
With the extra concrete I experimented with making coasters and dropping pigment into the wet concrete. New textures, shapes, and shades took form.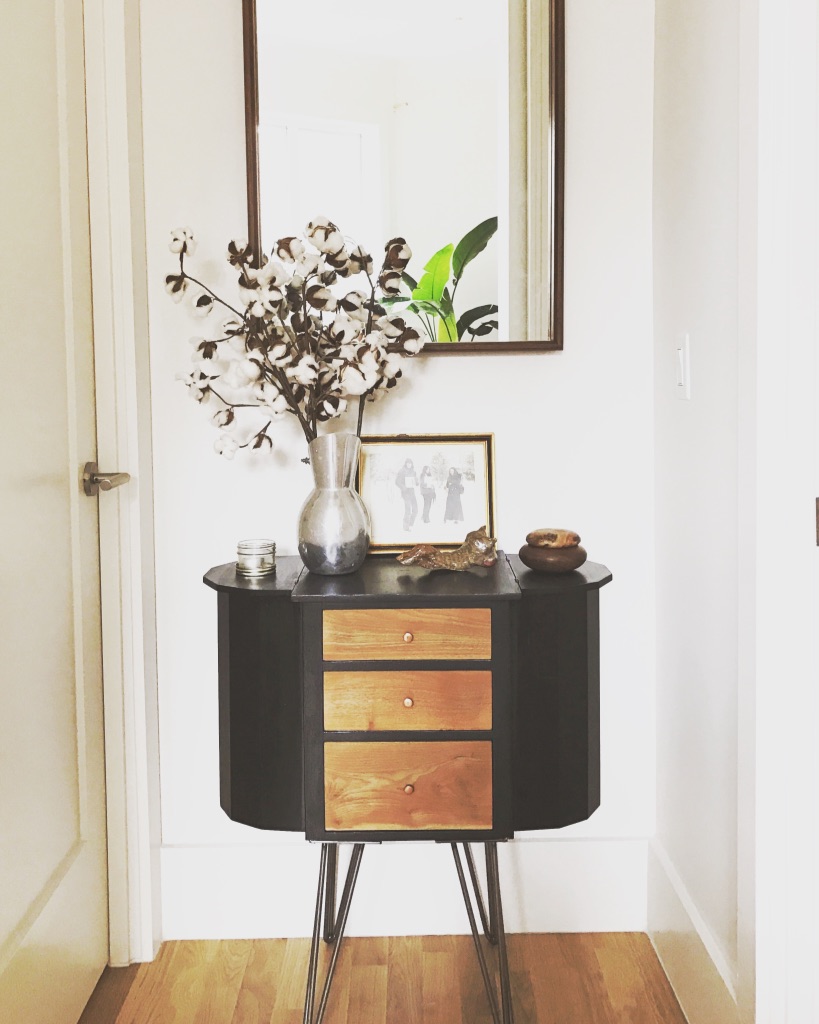 A TABLE STANDS ALONE ON THE SIDEWALK...
I brought it home, stripped it, sanded it, stained it, replaced its legs, polished its knobs, and gave it a new home.
I wanted a big mirror to go over our new big dresser. Mirrors are expensive! So I bought some 12x12 mirrors off of Amazon, mounted them onto plywood, soldered the seams and wrapped the outside with brass foil. $1000 mirror for $200 and 3 days labor and shlepping. I wake up happy every morning I look at it.
Studio sundays crew
These guys just make everything fun.

What to do on valentine's day?
Get some amazing ladies together to make flower arrangements for those who matter most to us...
Ourselves! Cheers ladies!
Cookies and Rosé Champagne are welcome too.
thanksgiving in charleston...
Is a dream. My folks moved to Charleston from New York City five years ago. After a two year renovation and restoration of Belvedere, it finally felt like home. Cheers to my father for his attention to detail and patience ensuring everything was done meticulously and is built to last another 100 years. And my mother, who's keen eye brings together antique with modern in a light and airy way that encourages you to kick off your shoes and curl up with a cold glass of Sancerre. She also loves candles.
Joe and i are getting married
We decided to design our own letter press invitations together. It's been a great collaborative project! Cliff helped too :-)